Herbert Kalter (*1926)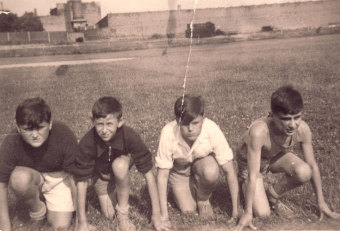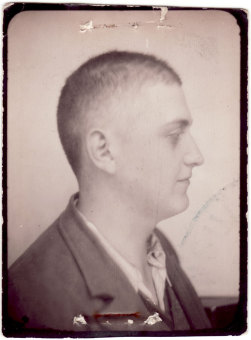 "I feel the story should be told to tell those who say it never happened that there are people who were there. I want my family to know, and I want to tell about the bestiality of the Germans. How people could be so cruel, it is unbelievable what people can do… Twenty years from now, there won't be any survivors, it will only be on tape."
(Herbert Kalter, oral history interview [Eng.], May 17, 1995. USC Shoah Foundation Institute, Survivors of the Shoah Visual History Archive, Code 2698.)
"We never thought we would survive anyway… but now that we did I am only sorry that my parents can't see our family."[1]
Herbert Kalter was born in Leipzig on July 12, 1926, the youngest of three sons of the prosperous linen dealer Oscar Kalter and his wife, Claire. The family was orthodox, and Herbert attended Jewish religion classes in the afternoon, after school. With his brothers, he shared a passion for sports, and in the Makkabi club, they practiced soccer and trained for track and field events.
The early years of National Socialism were still tolerable for the family, but their world collapsed in 1938: Together with thousands of other Jews, they were deported to Poland as Polish citizens on October 28, under dreadful conditions. After two days at the border, they were allowed to enter the country where they were directed to make their home henceforth. They knew no one in Poland, and went to Tarnów, where they were helped by the Jewish community. The sons attended the Polish school. When war broke out, the family fled at first but, overtaken by the Wehrmacht, returned to Tarnów. The oldest son, Manfred, was taken away to do forced labor, and they never saw him again. In spring 1942, the Kalters had to move into the Tarnów ghetto, where they had one room for the entire family and had to perform forced labor: Herbert worked for the Gestapo. In early 1943, the middle brother, Joachim, was sent to a labor camp, and one day their father came home from work without their mother: she was deported, and Herbert never saw her again.
With the last 300 inhabitants of the ghetto, Oscar and Herbert Kalter were deported to the Szebnie ghetto in October 1943. From there they were taken to the Auschwitz-Birkenau concentration camp on November 6, 1943. Herbert developed typhus and spent several days in the infirmary. After his release, his father was gone: Not expecting to see Herbert ever again, he had given up hope. It was January 1944, and Herbert was alone. After three or four weeks in Birkenau, Herbert Kalter was taken to the Buna/Monowitz concentration camp. He became a metalworker and, after some time, a cleaner of boots for Hauptscharführer Rakers. He asked Rakers to help him search for his remaining brother, who was in the camp in Gleiwitz: Rakers had Joachim transferred to Buna/Monowitz, and Herbert put some meat back on his bones. The death march took the brothers through Gleiwitz, Prague, and Buchenwald to Langenstein-Zwieberge, where they had to do forced labor in the mines.
When the camp was evacuated, Herbert and Joachim hid under some corpses, and the next morning they saw an American motorcycle: They were free. Joining a group of French POWs, they were reunited with two uncles in Lyon. After six months, they decided to emigrate to the United States: "We didn't want to go back to Poland, we couldn't go to Germany, we had nobody."[2] After another six months, they received visas and landed in Baltimore on July 4, 1946. They settled in New York and found employment in the fur trade. Herbert Kalter met his wife, Diane, in 1951, and the couple married in 1952. Today they have three children and eight grandchildren.
(SP; transl. KL)