Ota Fábian (1914–1996)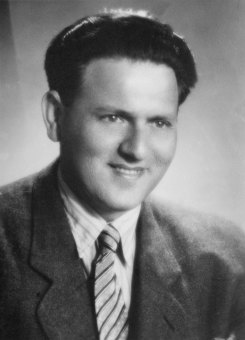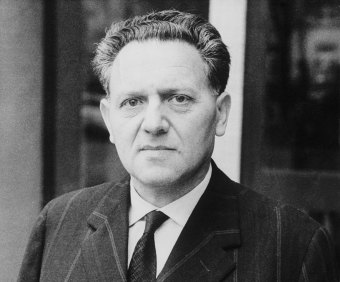 Ota Fábian was born on July 25, 1914, in Bransouze in Moravia, where his parents ran a restaurant. He completed an apprenticeship in the catering trade and then worked in Stonařov as a shop assistant. Ota had an older brother and a younger sister. His father died in 1938.
On February 28, 1942, Ota Fábian married Ludmila Kleinová. Both were deported to Theresienstadt on May 14, 1942. Ota Fábian's siblings and his mother also were deported to Theresienstadt a few days later, on May 18, 1942, and one week later they were sent to Lublin, where they were murdered. On October 26, 1942, Ludmila and Ota Fábian were deported from Theresienstadt to Auschwitz, where they were separated: Ota was sent to the Buna/Monowitz concentration camp, where he was forced to work for I.G. Farben until spring 1943, when he was sent back to the main camp Auschwitz I. He never heard from Ludmila again.
In the main camp, Ota Fábian was part of the Leichenträgerkommando, the work detachment that carried corpses, until the "evacuation" of the camp. It was the job of this work squad to collect the bodies of those who had died in the blocks during the night or had been killed. The corpses then were taken to Crematorium I and burned. On January 18, 1945, Ota Fabián was forced to take part in the death march, and on May 6, 1945, he was liberated by the U.S. Army in the Ebensee concentration camp, a subcamp of Mauthausen.
After his liberation, Ota Fábian returned to Prague, where he worked first for the national land fund and then for ČKD, a Czech machinery manufacturer. He married again, and he had two daughters with his second wife, Božena. Ota Fábian died in Prague on March 6, 1996.
(LG; transl. KL)