Death Marches and Liberation of the Auschwitz Concentration Camp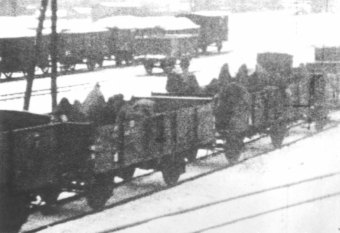 In mid-January 1945, when the end of the war and the defeat of Germany could already be foreseen, the SS ordered the camps in and around Auschwitz to be cleared, and forced about 56,000 male and female prisoners to participate in a long trek westward. Only a few of them survived the weeks of hardships, hunger, and mistreatment by the SS.
On January 27, 1945, the Red Army liberated the approximately 7,000 sick and enfeebled prisoners who had been abandoned in the Auschwitz concentration and extermination camp.